Careers at Lambda
Lambda is a fast growing startup providing deep learning hardware, software, and cloud services to the world's leading companies and research institutions. Lambda's mission is to create a world where access to computation is as effortless and ubiquitous as electricity.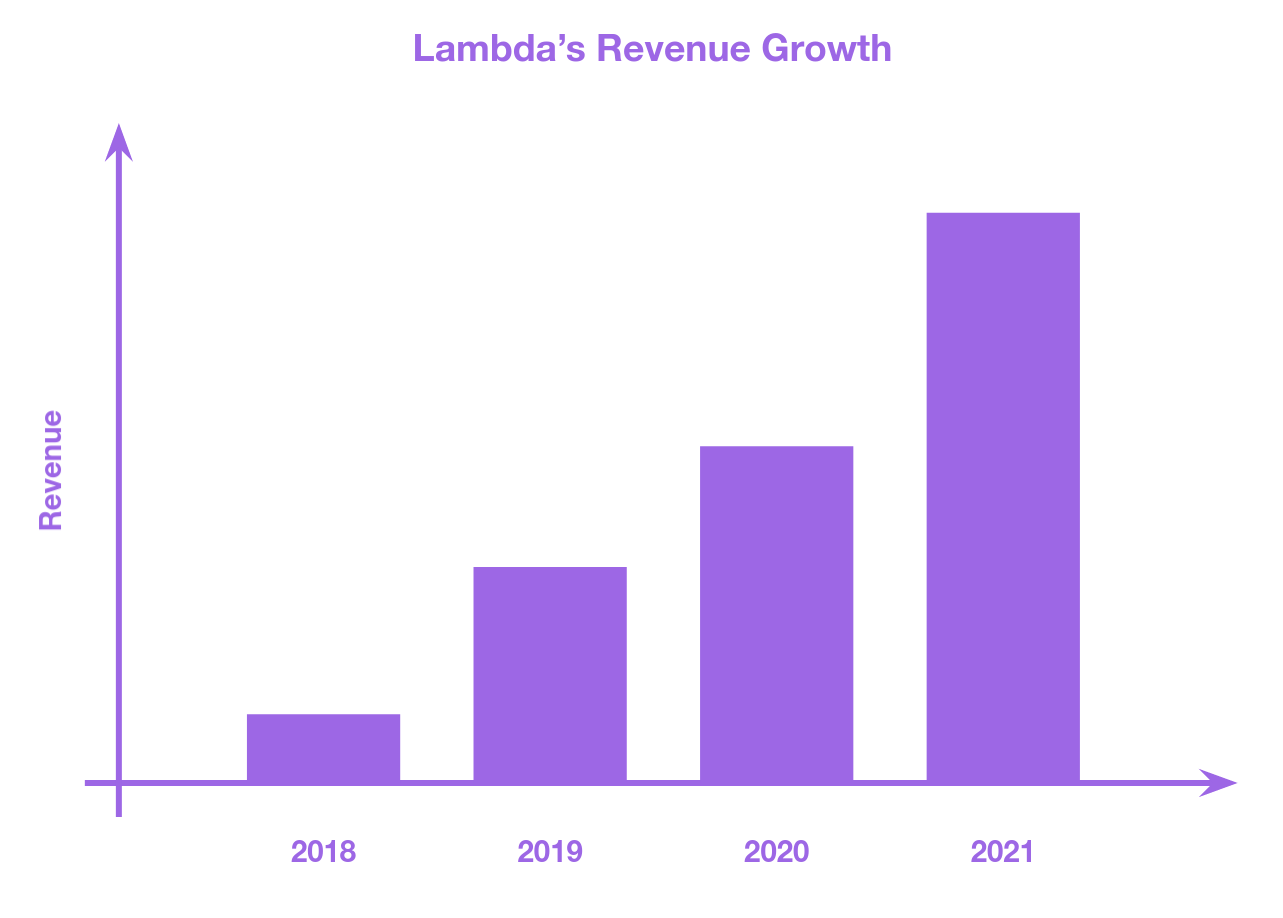 Lambda has nearly 10x'd since 2018. We've built a recognized brand within the deep learning community and have exciting product launches around the corner.
Lambda provides deep learning compute to the world's leading engineering and research teams in the Fortune 500, major research universities, and government labs. Our customers love our product. We understand our customer's problems and provide solutions to them that "just work".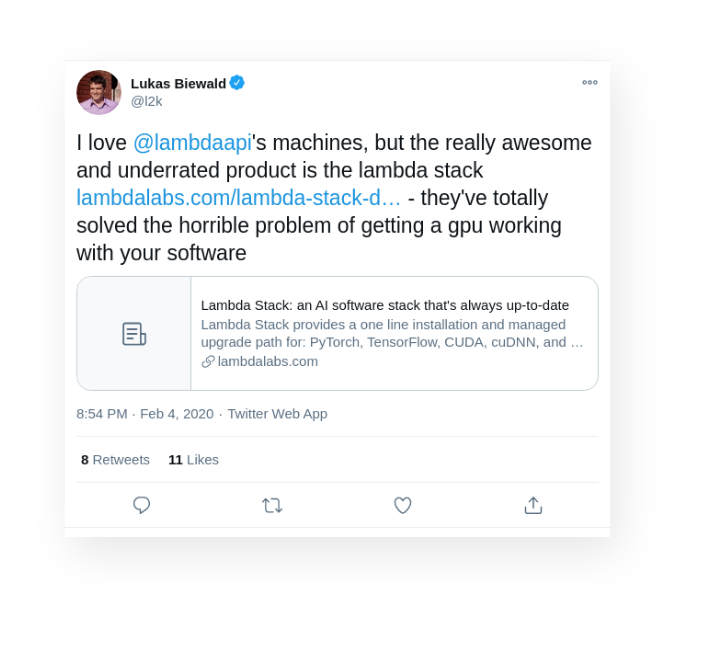 Over $30M raised from world class investors
Lambda is proud to be funded by investors with deep expertise in our industry.
Gradient Ventures

- Google's Artificial Intelligence focused venture fund.
Bloomberg Beta

- An early stage venture capital firm funded by Bloomberg.
Mercato Parners - A growth equity fund that pursues investments in high technology and consumer businesses worldwide.
Razer

- world-famous gaming hardware and technology company.
1517 Fund

- An early stage venture capital fund focused on deep tech.
A fast moving, curious, and resourceful team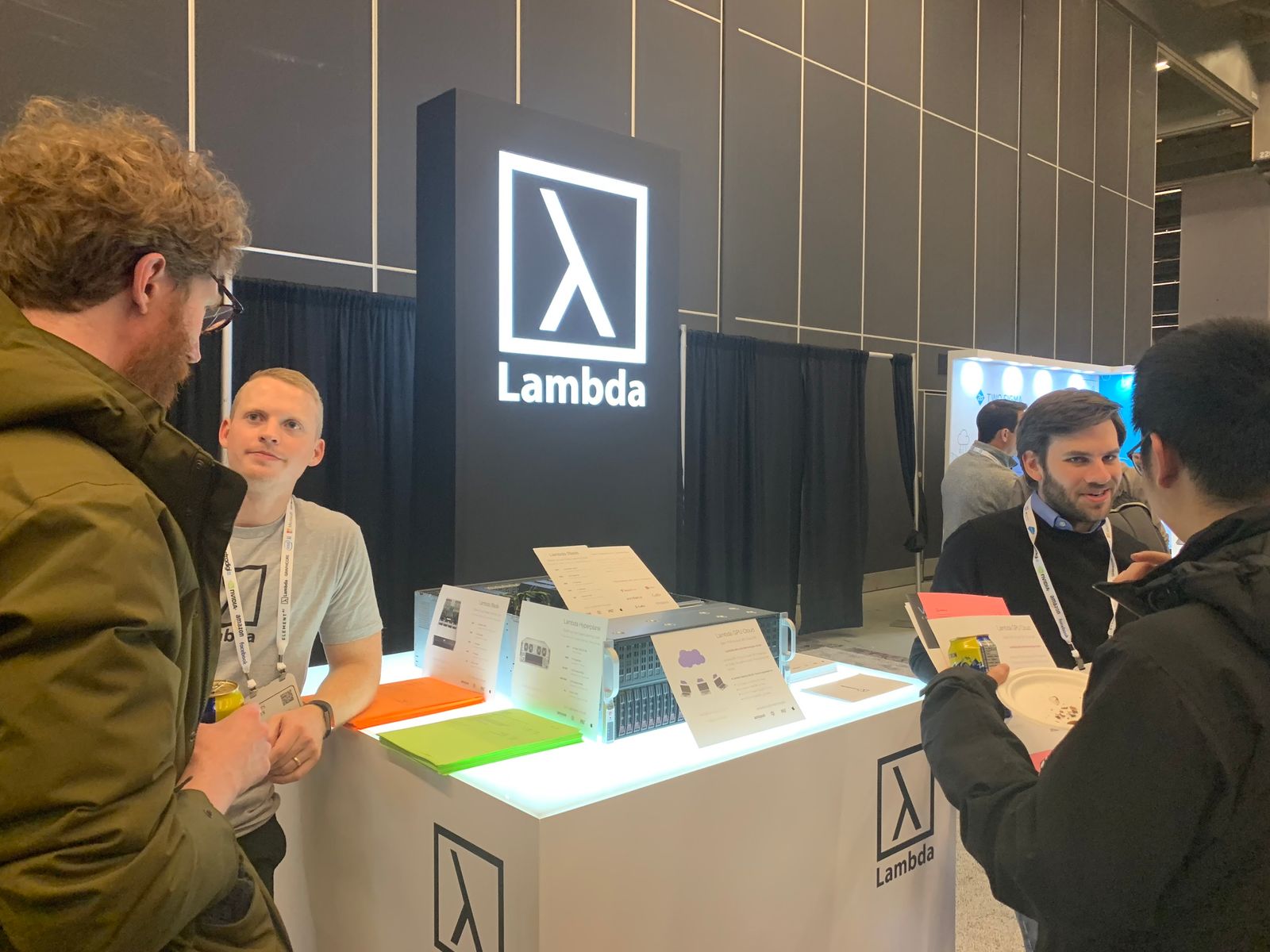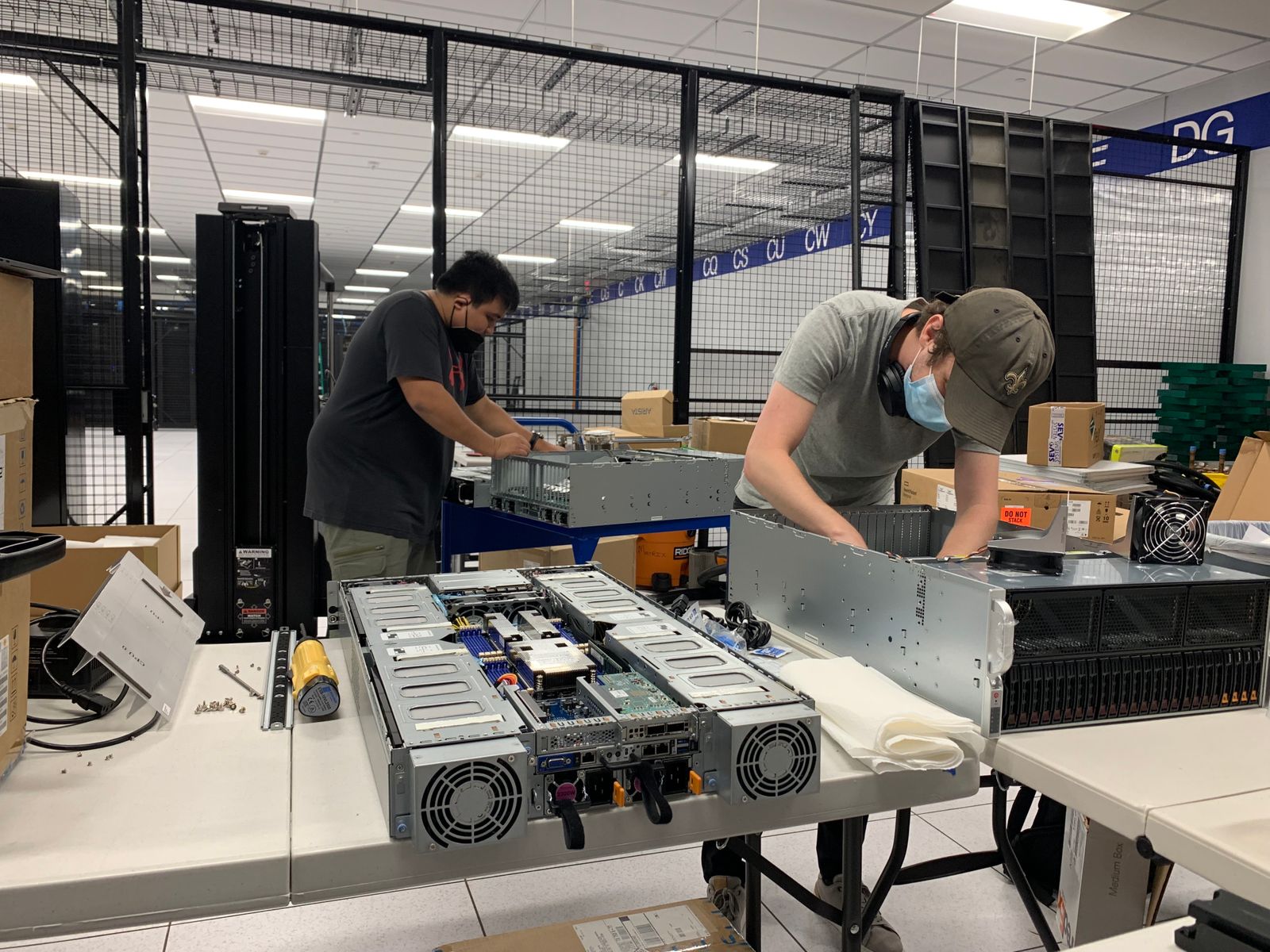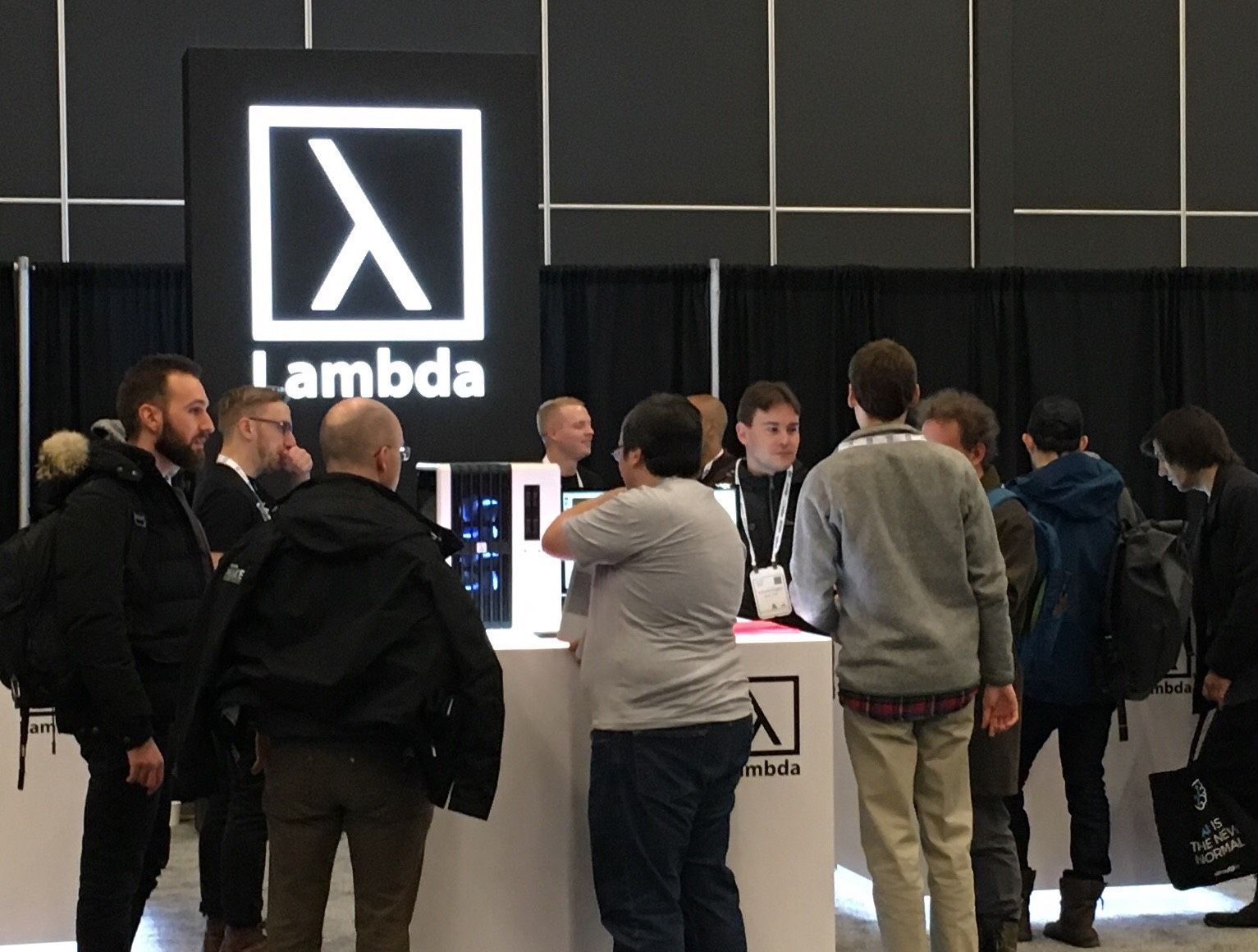 Customer First:

we seek to understand every aspect of what makes our customers tick. What makes them happy? What are their pain points? We then focus on delivering amazing products to solve those problems and give our customers super powers.
Intellectual curiosity:

we're always learning, interesting in diving deep and going directly to the sources.
Humility:

everything goes smoother when work interactions are "low ego". We select for nice people who are confident, not arrogant. Humility is important because admitting you don't know something is the first step to learning and improving.
Speed:

as a startup, speed of execution and the tightness of our feedback loops are two of the advantages we have over massive global companies.
Frequently Asked Questions
How do I apply / get in touch?
You can apply directly to our job listings here: https://boards.greenhouse.io/lambda
You can also email jobs@lambdalabs.com with your resume. If you're a good fit, somebody will reach out for next steps.
Where is Lambda located? Are you fully remote?
Lambda is a remote first company. Every team is 100% remote with the exception of manufacturing and certain supply chain teams. Product assembly is done out of our San Francisco manufacturing facility.
What is Lambda's culture like?
From team members at Lambda:
"Low ego, collaborative, passionate about what we do, eager and excited to learn."
"During the interview process, for me, it was how humble the leadership was. Accepting what you know and what you need help with is a huge plus in a startup."
"Despite being 100% remote, we do a good job of connecting and building culture. Whether it's the weekly all hands, casual slack channels, frequent cadence of getting to know colleagues at meetings, or team off-sites."
What do current Lambda team members say about working at Lambda?
Liam

Working at Lambda feels like working at a startup, even when you're remote. The teams are small, the projects are exciting and you don't need to deal with bureaucracy.
Everyone at Lambda is extremely talented. The best part is they come from all ages and all walks of life. We get the benefit of many different perspectives, from people fresh out of college to hardened vets of the industry.

Jeri

I have the opportunity to do much more than the job description I was hired to. I'm learning new skills every day and that keeps my work exciting. Sky is the limit!
My role is very cross-functional, allowing me to work with many different people from other departments of the company. I'm a people person and I get to build relationships with some of the smartest humans on the planet.
Being able to work remotely has been a game changer. I no longer have a long commute to work out of an office and I have more time to spend with my family.
What is the work life balance like at Lambda?
Most people leave work around 5 or 6 PM to have dinner with friends or family. We care more about quality of work and productivity than merely "putting in the hours". Working smart and in the right direction is what matters. Lambda is a parent friendly company with paid maternity and paternity leave.
As a startup, sometimes important tasks, shipments, or launches happen that require extra time in the evenings. However, when somebody chooses to work extra at Lambda, it's a personal decision, not an expectation.
Are there any company events & in person meetups?
The pandemic aside, Lambda participates in half a dozen industry conferences a year. We often use this time to work and hang out with colleagues face-to-face. In 2022, we plan to have two company-wide in-person gatherings plus individual team off-sites peppered throughout the year.
Is Lambda profitable and financially sustainable?
Lambda has been profitable for years. We nearly 10x'd top line revenue since 2018 and we have raised over $30M from great investors.
Who works at Lambda?
A partial list can be found on LinkedIN: https://www.linkedin.com/company/lambda-labs/people.
Do you hire outside of the US?
We currently hire remote workers in the US and Canada. For software engineers, we include the US, Canada, the UK, New Zealand, and Australia.
All manufacturing team members work out of our San Francisco Bay Area manufacturing facility.
What are the benefits / company perks / vacation plan?
Benefits: Healthcare, 401k (no match [yet]), dental, vision, work from home internet + phone stipend.
Vacation plan: We offer Flexible PTO to all team members that allows them to take the time they need. We're a high performing team that understands that building a company is a marathon and not a sprint. Lambda has five (5) sick days and twelve (12) paid holidays each year. The Lambda Break is a time where we as a company close all operations except critical to the customer during the last week of the calendar year.
Paid Leaves: At Lambda, team members enjoy the benefits of having financial security during some of life's most stressful moments, should they experience those. We offer paid parental leave, paid personal medical leave, and paid caregiver leave.
For more information on our benefits, please see:
These links lead to the machine-readable files that are made available in response to the federal Transparency in Coverage Rule and includes negotiated service rates and out-of-network allowed amounts between health plans and healthcare providers. The machine-readable files are formatted to allow researchers, regulators, and application developers to more easily access and analyze data.
What is the interview process like?
A 30-minute phone call with a Recruiter on our team. A member on our Recruiting team will take a deep dive into your background and what you're looking for in your next role.
A 45-minute call with the hiring manager. They will assess your technical skills to see where you fit on the team.
Virtual onsite! Meet with members on the hiring team. Typically virtual onsite interviews last about 4 hours and will allow you get to learn more about the team and what they do here.
Reference checks and offer.
Note: our sales team includes a take-home project during the interview process.
What's next for Lambda?
We're ramping up investment in our GPU cloud and constantly improving our hardware products. We have some very exciting launches coming in 2023.
---
If you're interested in working at Lambda, check out our job listings or send us an email: jobs@lambdalabs.com.