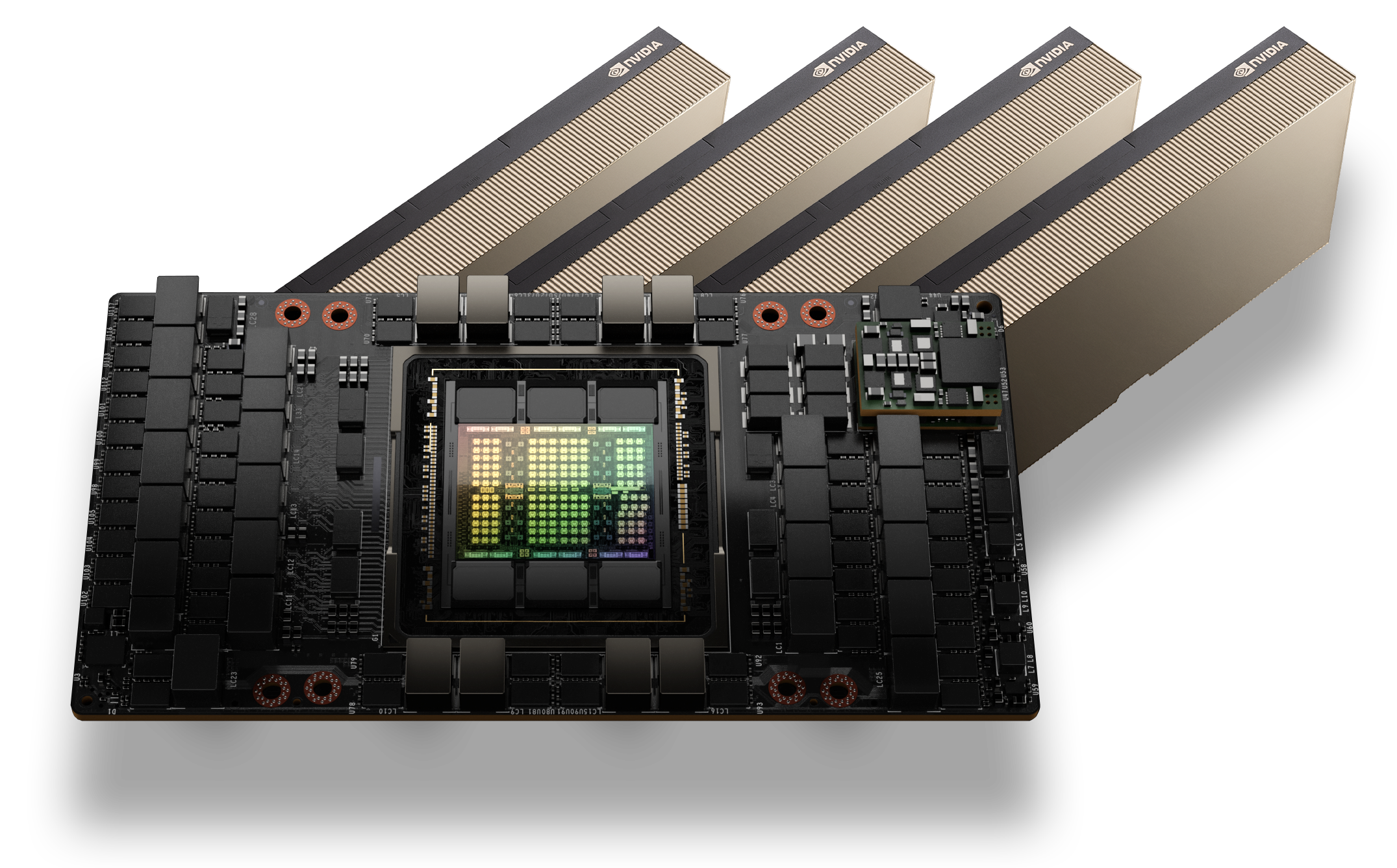 NVIDIA H100 Tensor Core GPU
The flagship data center GPU and the primary engine for the world's AI infrastructure. Based on the latest NVIDIA Hopper architecture and available in PCIe and SXM form factors.
Lambda powered by NVIDIA H100 Systems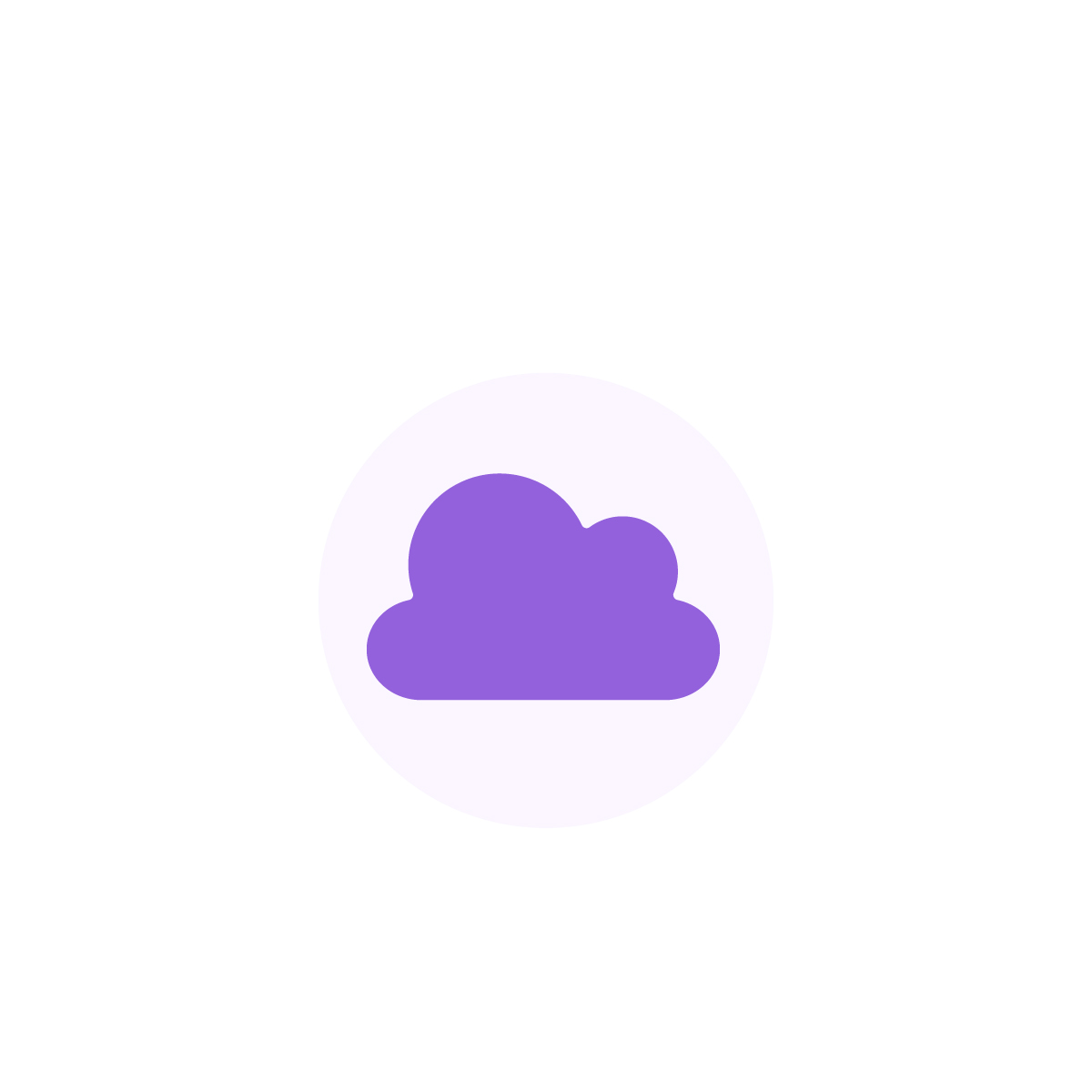 Lambda GPU Cloud
On demand instances or reserved cloud clusters.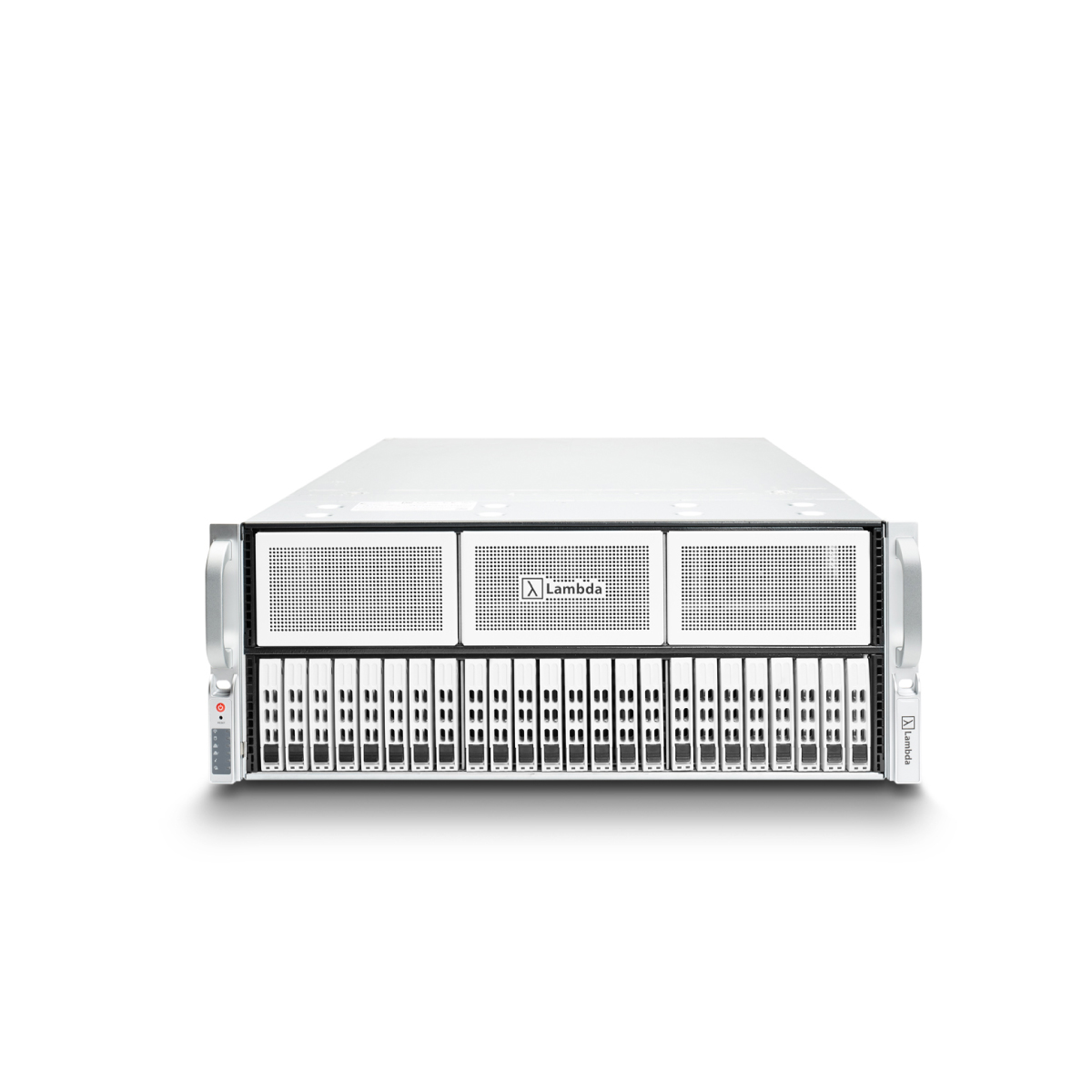 Lambda Scalar
Scalable from 1x to 8x H100 PCIe GPUs with NVLink interconnected pairs.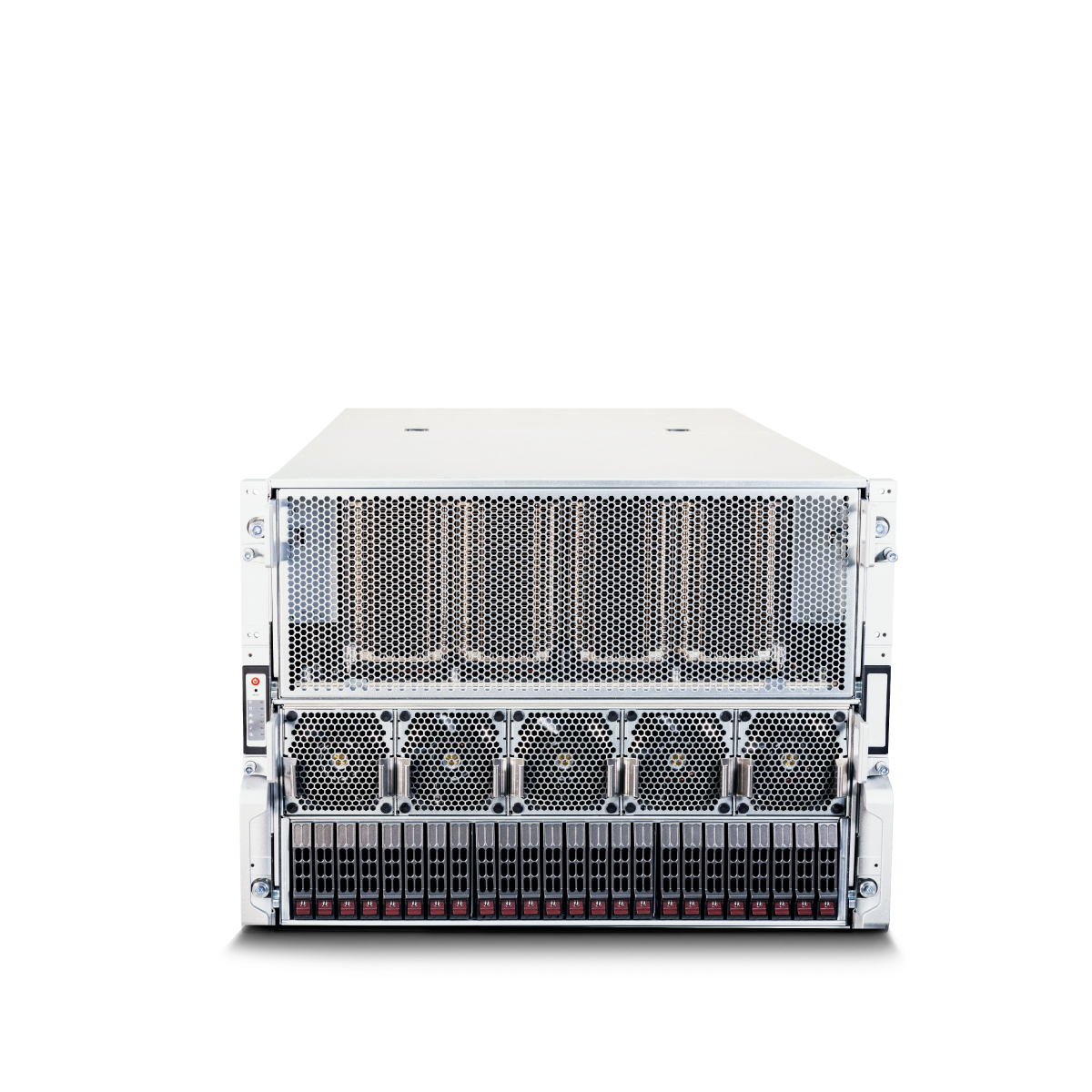 Lambda Hyperplane
With 4x or 8x H100 HGX with NVIDIA NVLink and NVIDIA NVSwitch interconnected fabric.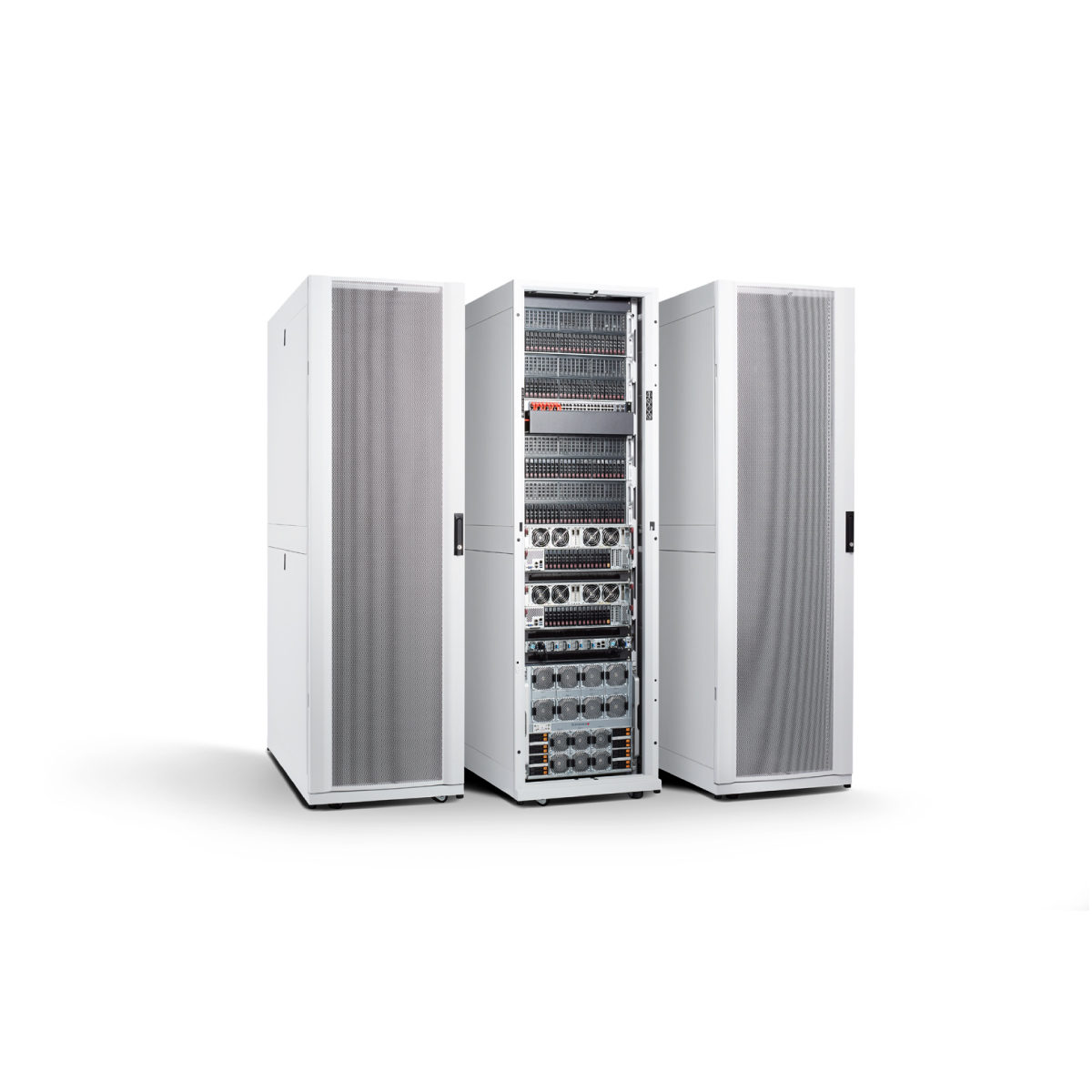 Lambda Echelon
Fully integrated GPU clusters for two or more Scalar or Hyperplane nodes.
Lambda offers NVIDIA DGX™ AI supercomputing solutions
Whether creating quality customer experiences, delivering better patient outcomes, or streamlining the supply chain,
enterprises need infrastructure that can deliver AI-powered insights. NVIDIA DGX™ systems deliver the
world's leading solutions for enterprise AI supercomputing at scale.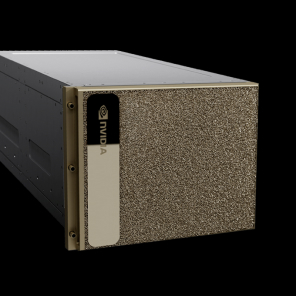 NVIDIA DGX™ H100
The fourth generation of the world's most advanced AI system, providing maximum performance.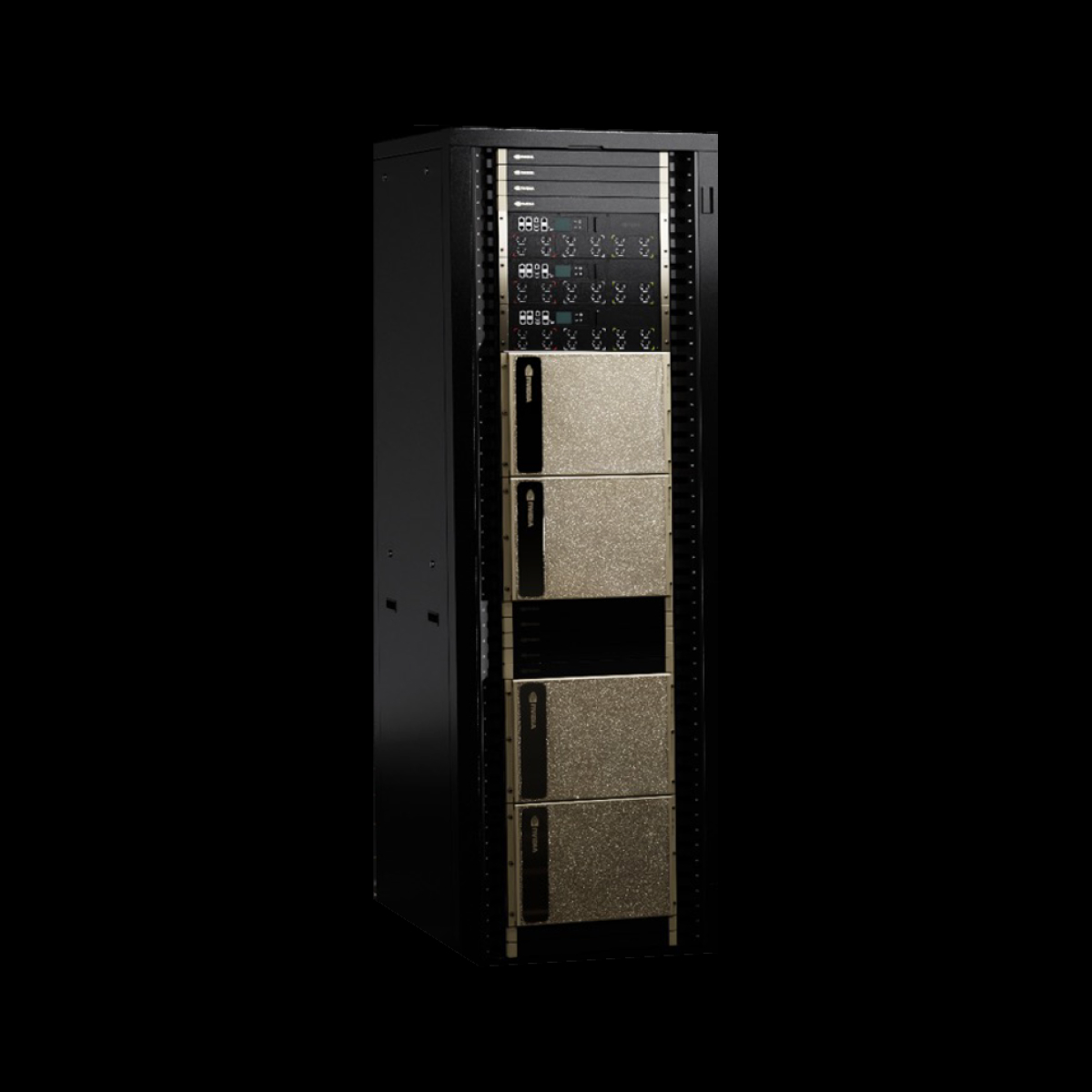 NVIDIA DGX™ BasePOD
Industry-standard infrastructure designs for the AI enterprise, offered with a choice of proven storage technology partners.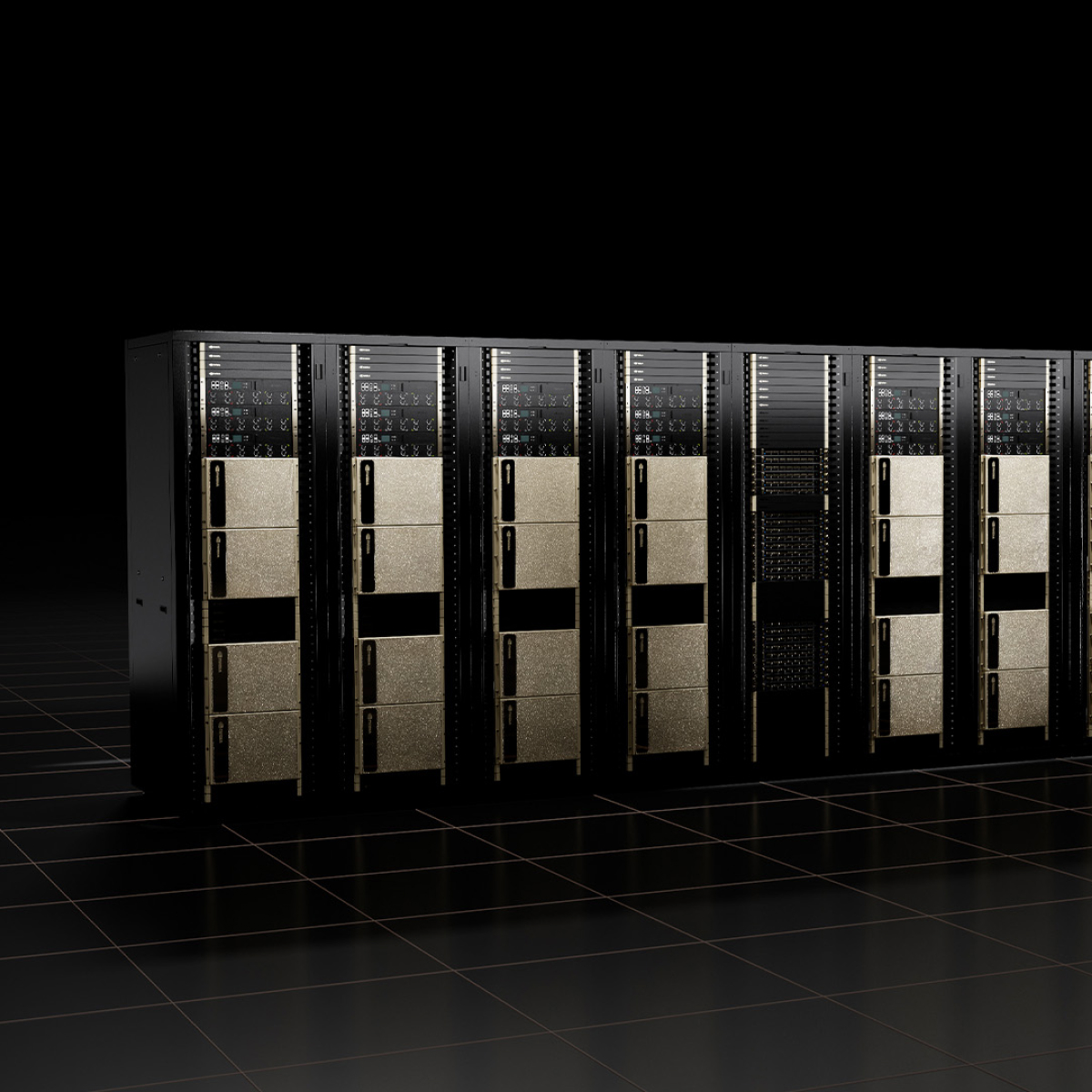 NVIDIA DGX™ SuperPOD
Turnkey, full-stack, industry-leading infrastructure solution for the fastest path to AI innovation at scale.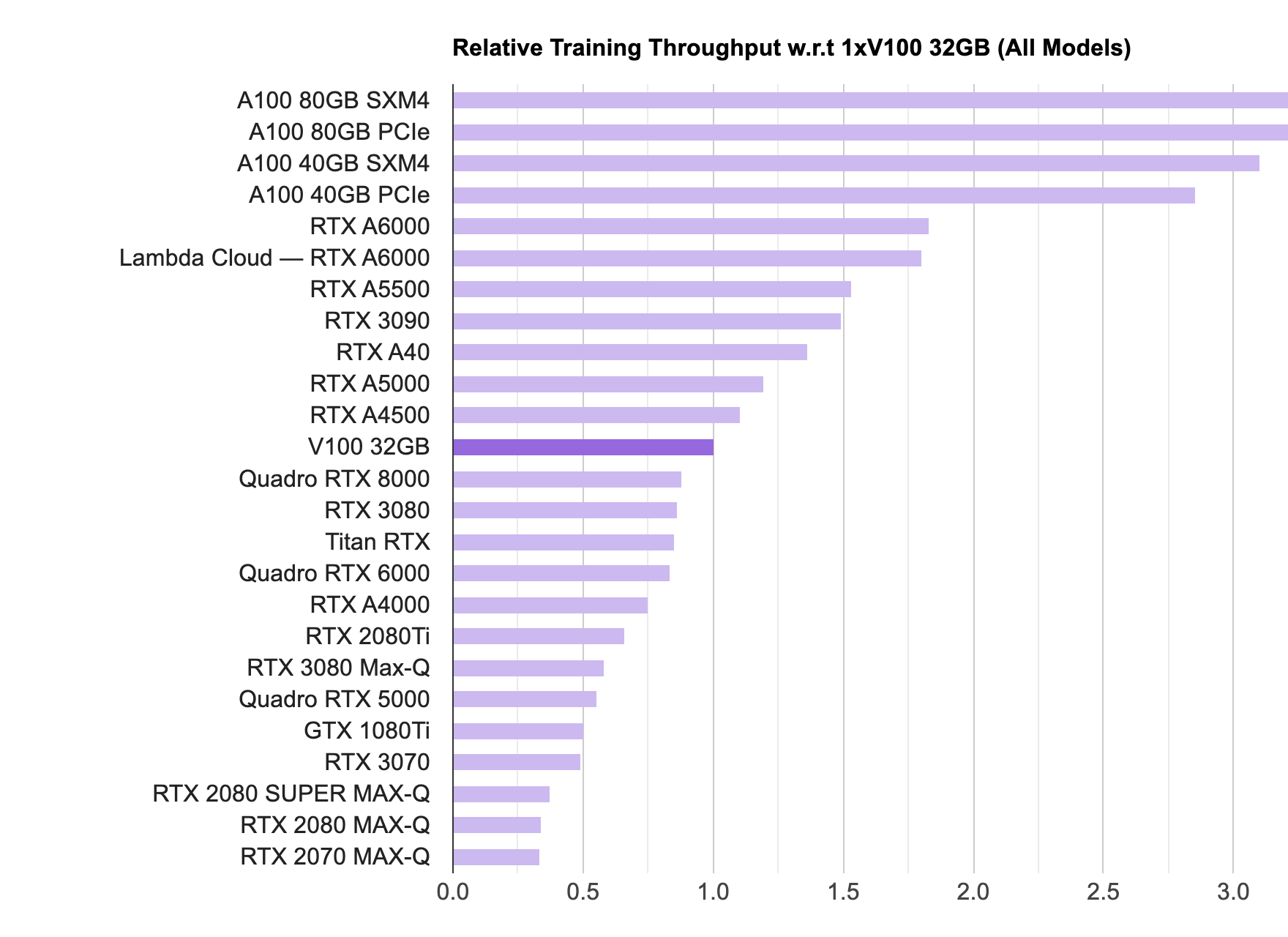 Lambda GPU comparisons
Lambda's GPU benchmarks for deep learning are run on more than a dozen different GPU types in multiple configurations. GPU performance is measured running models for computer vision (CV), natural language processing (NLP), text-to-speech (TTS), and more. Visit our benchmarks page to get started.





Form Factor

H100 SXM

H100 PCIe

GPU memory
80 GB
80 GB
GPU memory bandwidth
3.35TB/s
2 TB/s
Max thermal design power (TDP)
Up to 700W (configurable)
300-350W (configurable)
Multi-instance GPUs
Up to 7 MIGS @ 10 GB each.
Form factor
SXM
PCIe
Dual-slot air-cooled
Interconnect
NVLink: 900GB/s PCIe Gen5: 128GB/s
NVLink: 600GB/s PCIe Gen5: 128GB/s
Server options
Lambda Hyperplane
Lambda Scalar
NVIDIA AI Enterprise
Add-on
Included
Lambda On-Demand Cloud

powered by NVIDIA H100 GPUs
NOW AVAILABLE
On-demand HGX H100 systems with 8x NVIDIA H100 SXM GPUs are now available on Lambda Cloud for only $2.59/hr/GPU. With H100 SXM you get:
More flexibility for users looking for more compute power to build and fine-tune generative AI models
Enhanced scalability
High-bandwidth GPU-to-GPU communication
Optimal performance density
Lambda Cloud also has 1x NVIDIA H100 PCIe GPU instances at just $1.99/hr/GPU for smaller experiments.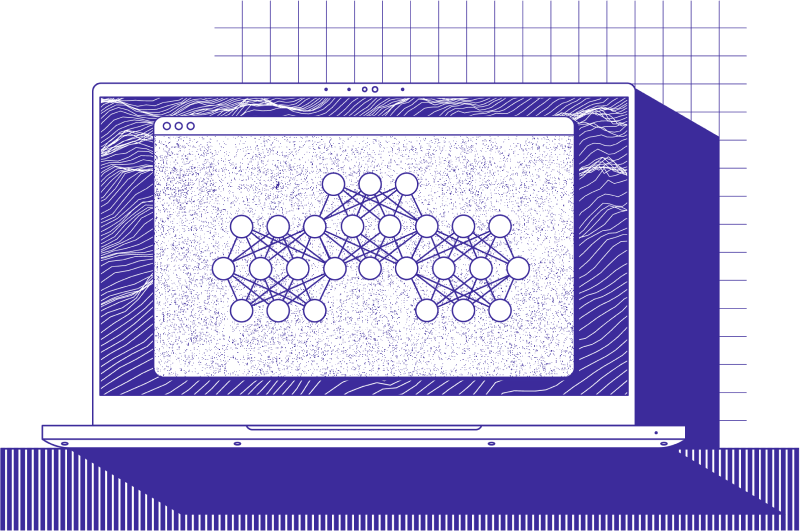 Resources for deep learning
Explore Lambda's deep learning materials including blog, technical documentation, research and more. We've curated a diverse set of resources just for ML and AI professionals to help you on your journey.